[Access Key] Wave 2 Plugins Bundle

This is an access key used to access VisuStella MZ's Wave 2 plugins!

First, you purchase this access key for this bundle set. We HIGHLY recommend that you have an itch.io account for this.
As long as you own the access key, the plugins for this bundle's plugins will become -100% off!


You could then go to that plugin's page and click Download Now to with the 100% off to instantly download it after the plugin becomes available! Or, you can just download it and the other plugins in the wave straight from this page!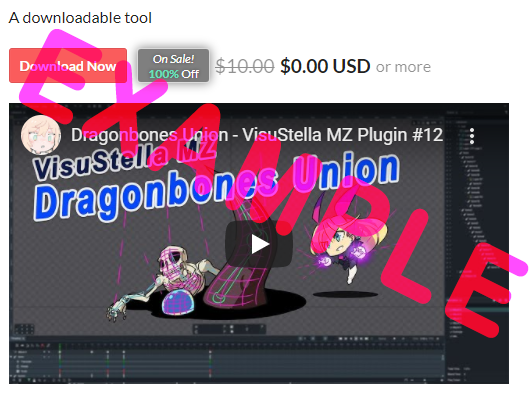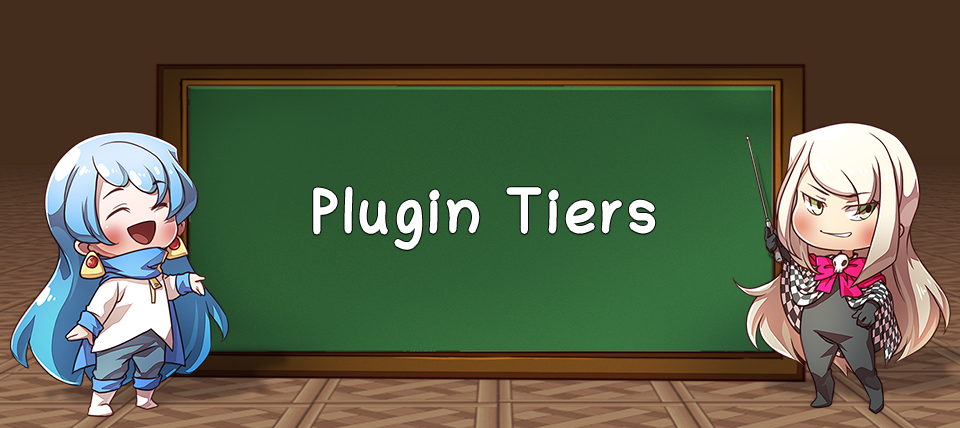 ✼Tier 2
Dragonbones Union (Release: August 24, 2020)
Quest Journal System (Release: August 31, 2020)
Party System (Release: September 7, 2020)
✼Tier 3
Victory Aftermath (Release: August 26, 2020)
Visual State Effects (Release: September 2, 2020)
Skill Cooldowns (Release: September 9, 2020)
✼Tier 4
Debugger (Release: August 21, 2020)

Button Common Events (Release: August 28, 2020)
Picture Common Events (Release: September 4, 2020)
Gab Window (Release: September 10, 2020)

✼Frequently Asked Questions
-
Q: If I buy the Wave 2 Access Key before the remaining plugins are available, will I have access to them after they're available?

A: Yes. Just simply visit the plugins' pages to download them.
-
Q: If a plugin gets updated after I purchase the Wave 2 Access Key, will I be able to download it again without repurchasing the plugin?
A: Yes. Just simply visit the plugins' pages to download them.
-
Q: Will the Wave 2 Access Key become more expensive after all the plugins are released?
A: Nope. They will remain the same price.
-
Q: Are there going to be any more plugins for Wave 2?
A: Nope. Each wave is planned to have 8 to 10 plugins. The plugins you see listed above are the plugins that will be included in this wave. Other plugins will be added for other waves.
-
Q: Am I saving more money by buying the bundle than buying the plugins individually?
A: Yes, you are saving at least 60% for this specific wave.
-
Q: Will there be future waves?
A: Most likely. How many there will be is undecided for the time being.
-
Purchase
In order to download this tool you must purchase it at or above the minimum price of $25 USD. You will get access to the following files:
Wave 2 Bundle Download (Update #22)
274 kB